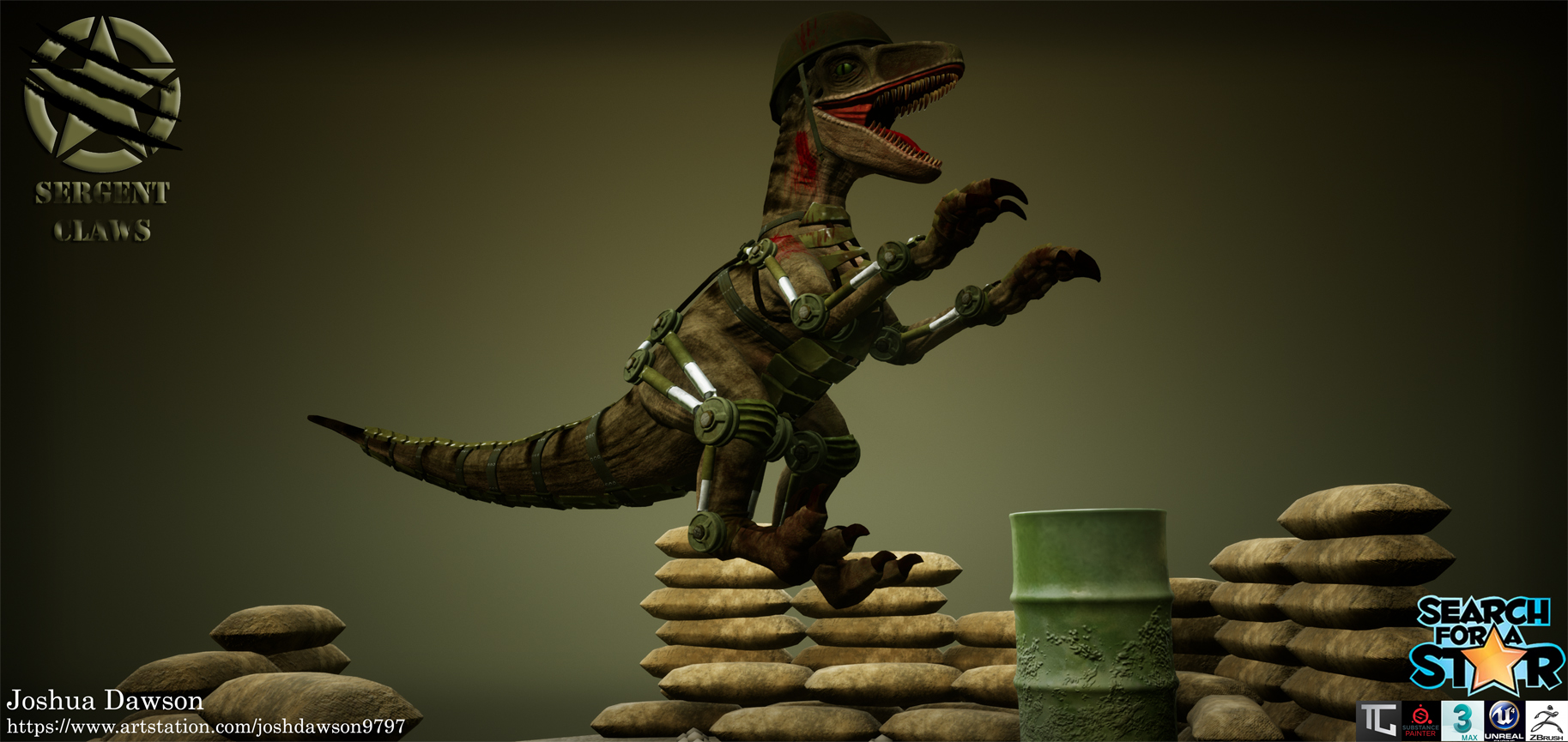 Sergent Claws
A downloadable asset pack for Windows, macOS, Linux, and Android
Sergent Claws

Sergent Claws is a genetically created velociraptor that is bred into being a soldier in an alternate World war 2. Sergent Claws also wears a ww2 style exoskeleton giving to him by the army to have stronger attacks against the enemy.
I wanted to put this into an alternate world war 2 setting because I like the idea of an old war that would use dinosaurs with future tech in order to win. I want to do a realistic type texture because I feel like it will be able to show more detail with the character.
I was really interested in modelling a dinosaur and felt like it would be a cool idea to add a exoskeleton to him to give him more character. The character is
The four poses of the character are of him standing idle, as if he is looking out for the enemy, him eating a part of enemy human, the character running, as if to show that he is going for an attack on the enemy or trying to escape from trouble and the final pose is the character attacking. These poses are mainly inspired by a lot of the research that I collected for images and movies.
Overall, I think the model went very well and I am happy with the out come of the textures and the poses. To improve I would like to work on the poses more as I feel some of them lacked the full expression I was going for. Overall, I am happy with my character I feel like it is a very good piece of work to show a character's pipeline and game ready model.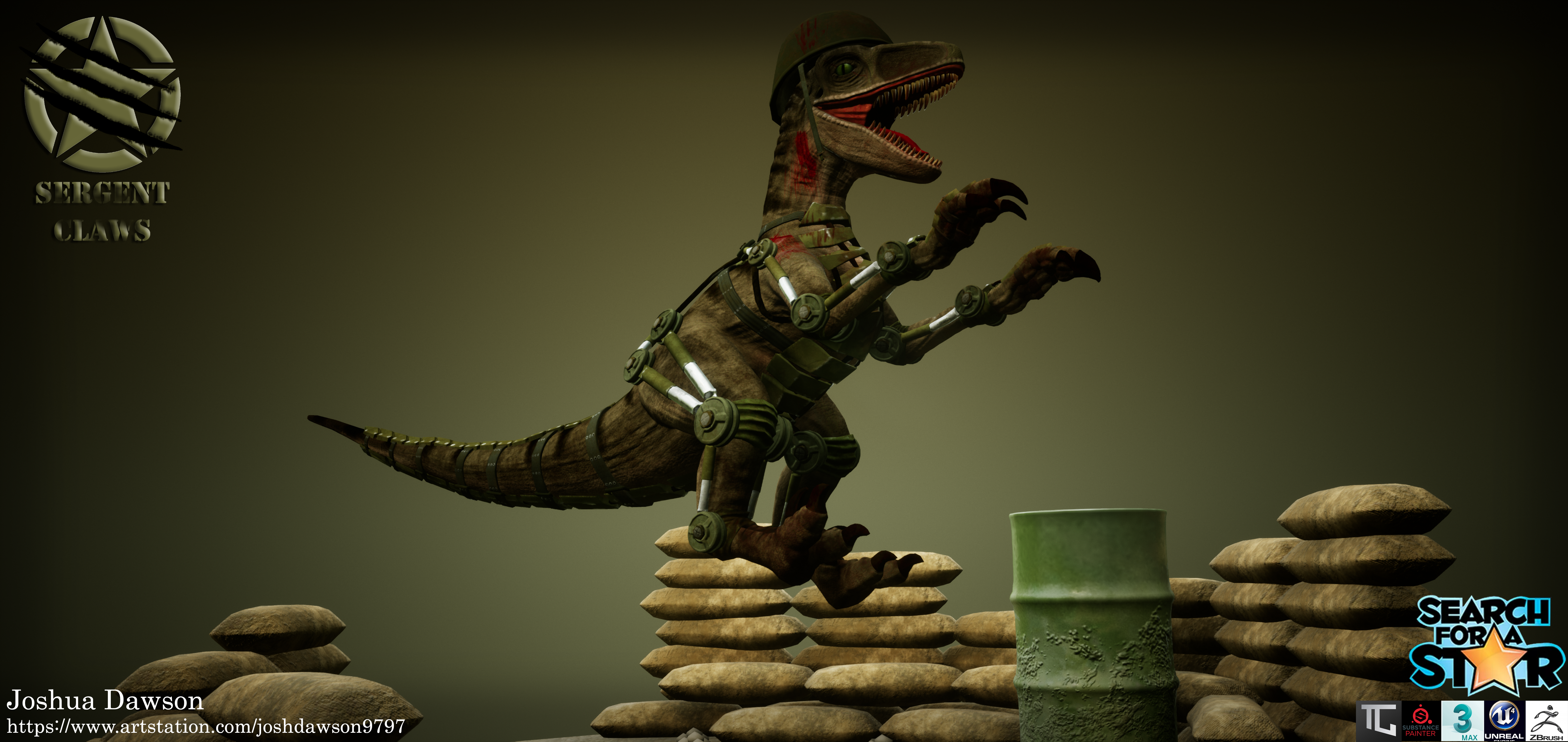 https://sketchfab.com/models/54a4d7ce824b4fc38defa375c01b1a79
Download